LaCroix-Dalluhn Consulting works with public agencies, non-profit and philanthropic organizations, and coalitions to identify sustainable solutions to complex issues and challenges. Our work is often at the intersection of these entities and aims to leverage the best of each in order to meet the collective needs of all stakeholders.
Laura Lacroix-Dalluhn, CEO
Email: laura@lacroixdalluhnconsulting.com
Phone: 651.769.4933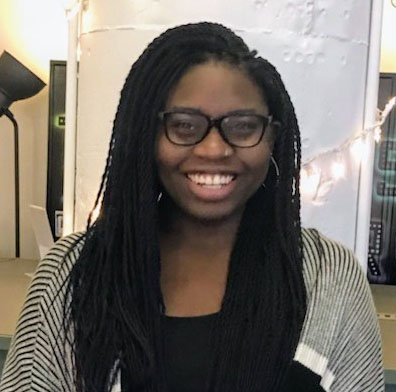 Etonde Awaah, Associate
Email: Etonde@lacroixdalluhnconsulting.com
Etonde Awaah is an Associate at LaCroix Dalluhn Consulting, LLC, which works with public agencies, nonprofits, philanthropic organizations, and coalitions to identify sustainable solutions for complex issues and challenges. Etonde is deeply committed to community engagement and systems change efforts to eliminate racial disparities and advance the status of people of color.
Over the past three years, Etonde has worked with a number of organizations dedicated to building strong & sustainable communities, including Simpsons Housing Services, Neighborhood House, and the Minnesota Department of Health. She has conducted research, carried out program development and evaluation projects, and coordinated teams to enhance these organizations' programmatic and grantmaking efforts to achieve healthy youth and stable families.
Etonde is also dedicated to educational advancement and success through systems improvement as well as individual attention and support. While at the University of Minnesota, she led an initiative working with faculty and administration to improve classroom curriculum and professional opportunities for social work graduate students.
Etonde is a graduate of the University of Minnesota with a dual Master of Public Health and Master of Social Work. She was inducted into Pi Chapter of the Delta Omega Honorary Society in Public Health based on her outstanding academic performance and potential for leadership in public health.